Our Biblical Message - Isa 43:1-4
In Isaiah 43:1-4 we find our message when the Lord declares to Israel, "you are mine; I have redeemed you".

We want our youth to be encouraged and comforted by life under God's redeeming authority.
Our Biblical Method - Col 1:28
In Colossians 1:28 we find our model when Paul says, "we proclaim Christ in order to present every person mature in Christ."

We proclaim Christ in all that we do so that our youth can mature in Christ.
Winter/Spring 2022 Schedule
This Winter/Spring we invite all middle and high school youth to come and consider God's Design for Sexuality and Gender from a biblical perspective.

Wednesday Night Bible Study

Jan 12, 19, & 26

Feb 2, 9, & 16

Mar 2, 9, & 16

Apr 13 & 20

May 4, 11, & 18

On Wednesday nights we meet at Pastor Bryan's from 7-8:30 to discuss the bible and its relevance to our lives and world.



Friday Night Fun Night!

Jan 28 - Lakemont Superbowl IV

Feb 25 - Fun In The Woods

Mar 25 - Golf-a-palooza

Apr 29 - Fishing

May 20 - Kickball

On Friday Night Fun Nights parents and younger siblings are welcome to attend.


The LYM Ministry - What We Do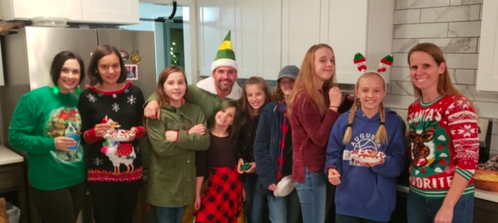 Bible Studies

On Wednesday nights we gather for bible studies. We always start with snacks, a fun game, and then we dig into God's word. Wednesday Night Bible Study combines teaching and connecting time for our youth.
Service & Fun

It can't be all serious! We have Friday Night Fun Night and Service Times! These are times for youth to come ready to have fun, laugh, and enjoy others.
We also spend time serving the needs of others around Augusta.
Summer Trips

Every summer the youth load up and head out to summer camp. This trips are times of great fun and growth for our youth.
We'd love to hear from you.
If you have a question please let us know.