When We Meet

Sunday Mornings

Sunday School at 9am

Worship at 10am


We meet at Westminster Schools of Augusta
3067 Wheeler Rd.
Augusta, Ga 30909


Please note that during COVID we are observing the CDC guidelines and are wearing a mask at all times in the building.
Thank you for visiting us.
Whether you want to explore Christianity or just want a fresh start with a church, we hope that we will be a place to help you in those efforts.

Lakemont is a growing church that is committed to making disciples who are growing in Christ-likeness, knowledge of God's Word, and commitment to kingdom service. We have been changed by the good news of Jesus Christ and our desire is to see it continue to change our lives and others.

Come and be our guest at Lakemont.



Sunday School 9am
Our Sunday School classes will help you gain an understanding of God's word in a friendly setting.
We offer three Sunday School classes: one for adults and college students, another class for youth, and another for school aged children. There is also nursery for all young children. Normally we have more classes but during COVID we are limited.

Morning Service 10am
Our worship service is filled with the gospel in content and character.
Each week we celebrate who God is and what He has done for us in Christ. We preach the gospel verse by verse from God's word and we sing gospel rich hymns from a hymnal or from contemporary arrangements of classic hymns. The service will last a little over an hour.
There is a range in how we dress - some wear suits and some wear jeans.
During COVID we are observing safety protocols.

There is childcare available throughout the morning.

Plan to hang around after the worship service to connect with new and old friends.

Evening Service - 6 pm
During COVID there is no evening service.

Our evening service is more simple and casual but still full of worship. The evening service lasts about an hour. Dress is casual as many will wear shorts and t-shirts, including the preacher!
The fourth Sunday every month focuses on missions and missionaries we support.
There is childcare for newborns through K and there is Sunday Nighters for children 1st-5th grade.

We look forward to welcoming you and worshipping with you.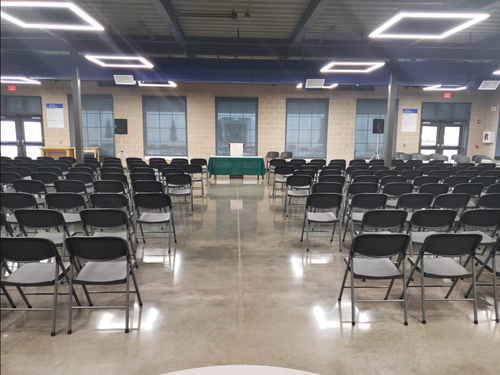 To find out more information about worship
please let us hear from you.