We seek to make disciples who are growing in Christ-likeness, knowledge of God's Word, and commitment to kingdom service.
Sunday School 9 am
Morning Worship 10 am
Worshiping @ Westminster Schools of Augusta
3067 Wheeler Rd
Augusta, GA 30909
Announcements & Upcoming Events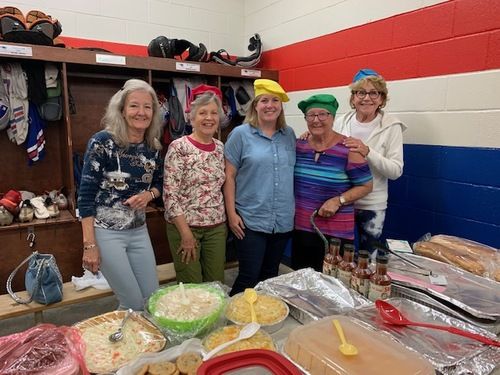 Lakemont will be providing meals for the Westside High School football team before the game. Our next meal is scheduled for:
Friday, October 15th


IT'S SHOE BOX TIME! Beginning October 17th, empty shoe boxes and instructional flyers will be available in Knox Hall. Fill your box with small gifts carefully following the instructions in the flyer. Mail $9 per box shipping fee in the envelope provided in the flyer or pay online, so that you can be notified of the country to which your box was sent.
If you prefer to make a cash donation, we have volunteers who will shop & fill extra boxes using your donations. Give your donation to Glenda Gay or put in the designated container at Knox Hall. Return filled boxes to Knox Hall on
Sunday, November 14th or 21st
. Contact
Glenda Gay
if you need more information.
We are meeting corporately under the following guidelines:
As of September 5, 2021, masks are required when in the buildings.

We require 2 seats between families.

No Sunday night church at this time.
Our services are on YouTube at Lakemont Presbyterian Church.
Streaming Worship Service
Watch our live service Sundays at 10am
Find us at "Lakemont Presbyterian Church" on YouTube
Click below for the Weekly Order of Worship & Announcements
Enjoy Our Most Recent Service
After moving out of our previous home of over 70 years, we are excited to see how God has called us to grow. God has called Lakemont to grow in numerous ways and one way was to build a new building to further the mission of Lakemont of making disciples.

Construction began in May 2020 and we hope to move in sometime in the winter of 2021.

We are excited to see how God is calling Lakemont to grow. Come grow with us.
Come and be a growing disciple with us.